Commercial Upholstery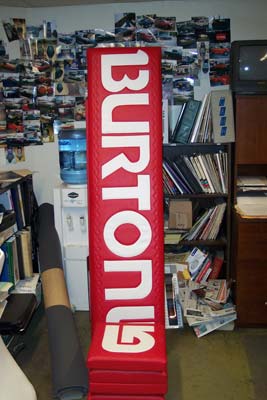 When it comes to commercial upholstery, Portland business owners need a company that can bring their ideas to life. Whether you're looking for custom branded upholstery that sells your business with style and precision or gorgeous custom commercial upholstery for the perfect aesthetic, the professionals at Bright Auto Upholstery can create it.
Professional commercial upholstery for every project!
When you use a commercial upholstery company as experienced as ours, you remove limitations faced by younger upholstery companies. We've been providing commercial upholstery Portland businesses have trusted since 1976. That's given us the necessary experience  to handle any project. Our upholstery experts can design and execute any project you may have. We aren't just limited to standard items like furniture and automotive interiors. If you can envision it, we can make it.
Commercial Upholstery Includes:
Restaurant booths
Chairs and bar stools
Office furniture
Wall hangings
Custom furniture
Promotional products
Window coverings
Commercial vehicles
Customer seating
Commercial upholstery that's built to last.
We can advise you on the best materials for your project. Our upholsterers only use the highest grade materials, and depending on use needs different materials are suited to different projects. This is especially true when an item will be exposed to the elements. Just some of the materials we use most often include vinyl, leather, and cloth.
Commercial upholstery customizations aren't limited to fabric though. We can print on many materials in addition to stitching on logos, images, and names, embossing materials, and using alternate colors for seam stitches. This presents nearly unlimited opportunities to create something unique for your business. When you get commercial upholstery from our shop, you get much more than just customization—you get show piece quality that customers will remember for years to come, associating that attention to detail and craftsmanship with the services and products you offer. Because we have been in the upholstery business since 1976 we have the skill and experience to provide classic car upholstery services as well!
When you want to take your business beyond ordinary, call (503) 231-6055 or Contact Us for commercial upholstery in Portland today.
Other Services Include: