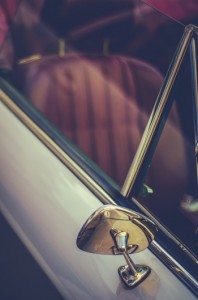 While it may seem like there are cloudy days nine months out of every year in Oregon, sun damage can still happen to your Portland OR auto upholstery. While it is possible to repair damage after it has occurred, preventing damage in the first place will save you money. Using tinted windows, sunshades, protector sprays, and seat covers are great ideas for every car owner. 
Tinted Windows and Sunshades
Over time, the sun does massive damage to the upholstery of your car. It causes fading, cracking, and warping. No matter what material your upholstery is made of, the sun will damage it if given enough time. The good news is that you can protect your upholstery from damage by tinting your windows or using sunshades. This will definitely keep your seats looking nicer for longer by shutting out harmful UV rays. 
Protector Spray
If you live in Oregon, you can't be afraid of the wet. That means you need to prep your auto upholstery for the wet, too. Get your hands on some protector spray to prevent damage from water and accidental spills. Water damage to the seats of your car can be devastating, but a protector spray should make cleanup quicker and easier. 
Seat Covers
If you have children or pets, seat covers are a must. Covers will help protect from food crumbs, spills, body fluids, and claws. Whenever a mess occurs, you can also just take the seat cover out to clean it instead of having to spend hours bent over the seat of your car scrubbing up a mess. 
Repairing Damage
Some damage may occur to your seats even when you take every step to prevent it. Sometimes you may be able to fix the damage on your own. When damage occurs that requires the help of a professional, it's easy to find auto upholstery repair in Portland OR. Give us a call for all of your auto upholstery repair questions.